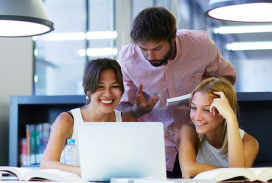 WorkForce Software employs Office 365 data protection with Druva
About WorkForce Software
Michigan-based WorkForce Software is a world leader in cloud-based personnel management, providing Software-as-a-Service (SaaS) solutions to organizations. As a business based in Detroit, with offices across the globe, WorkForce Software needed to implement a centralized backup and archival plan that protected the company's critical Office 365 end-user data and allowed for easy recovery from time-indexed snapshots.
Defining the challenge
Peter Webber, Director of IT Operations at WorkForce Software, and his team are responsible for overseeing the backup and archival of Office 365 data as well as all company endpoints, such as employee laptops, desktops, and mobile devices. Webber was acutely aware of the inherent risks of utilizing Office 365 as a business tool—one risk being that storing data "in the cloud" does not automatically guarantee its safety. He also emphasized that having "the ability to actually own and control your data is very important."
Prior to Webber's arrival at WorkForce Software, the company had been utilizing a legacy onsite product to handle backup and archival needs. "The legacy solution was difficult to implement, and often users wouldn't get backed up"—a fatal flaw for any product, as Webber recognized. Another headache was the time it took to administer the legacy product. It required a lot of manual intervention. WorkForce Software had also recently acquired a company with a large percentage of users residing outside of the United States, a marked shift from the existing structure. This new acquisition required the backup and recovery services to adhere to specific data residency regulations.
if want to see more information, please click the attachment as a follow.